Honeymoon gives you a chance to start your married life in a positive way. Exploring the unknown places with your new partners gives a kick start to a life long romantic bond. With a similar perception, Smitesh from Ahmedabad planned a trip to Bali on budget with his significant other. Read more to know their amazing experience in Bali in Smitesh's words.
We had been looking for an international honeymoon destination and were a little fascinated with the awesome travel stories of Bali. After checking Bali trip budget from India, we finally booked our honeymoon with TravelTriangle. We had numerous enthralling encounters in Bali but the following are the best ones that made us gather a few beautiful memories of our lifetime.
Details Of Our Bali On Budget Trip
The Itinerary Of Our Bali On Budget Trip
Weather In Bali
5 Best Experiences On Our Bali Budget Trip
Our Hotels In Bali On Budget Trip
Food In Bali On Budget Trip
Shopping In Bali
What To Pack For Bali
Travel Tips
Our Experience With TravelTriangle
Common Queries
Check out out Bali budget from India and other details:
Trip Type: Tour package
Trip Cost: INR 67,000 per person
Trip Duration: 8D/7N
Inclusions: hotel, breakfast, transfers, airfare, tours & sightseeing, honeymoon amenities, a romantic dinner, and spa facilities.
Exclusions: lunch, dinner, and travel insurance
The following are the details of our Bali itinerary:
Day 1: Arrival at Bali, check-in followed by a visit to Kuta Beach & Discovery mall
Day 2: Pandawa Beach, Padang Padang Beach, Uluwatu Temple, & cultural programs
Day 3: Bali Safari, Marine Drive, & Jungle hoppe
Day 4: Reached Lembongan Island via cruise
Day 5: Transferred to Ubud
Day 6: Taman Ayun Temple, Mengwi Alas Kedaton Monkey Forest, Tanah Lot Temple, Ubud local market
Day 7: Cultural programs, Ubud Art Village, Tegenungan Waterfall, Spice Garden, Coffee Plantation, & Bali Swing
Day 8: Departure
Weather was really good as we went for our trip in February. Kuta was a bit hot but the weather in Lembongan was very pleasant. Ubud was rainy making it a perfect spot for a romantic escape. Bali on a budget 2019 can be best enjoyed during this time. 
We enjoyed exploring numerous places in Bali such as Lembongan island, Tanah lot temple, Pandawa beach, Uluwatu temple, Tagallanung waterfall, Bali safari, and Kintamani volcano. Following are the details of our 5 most amazing experiences in Bali:
1. Water Sports At Lembongan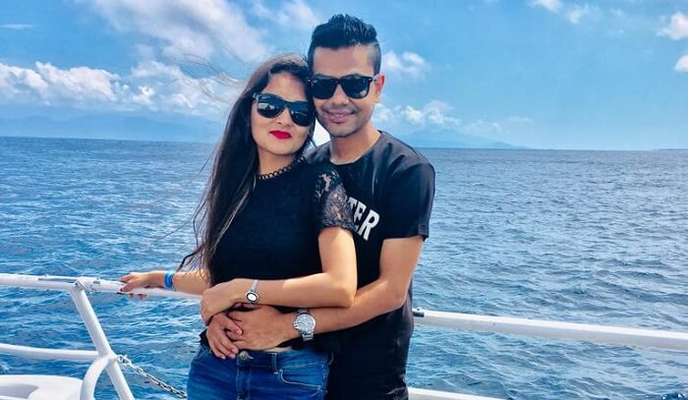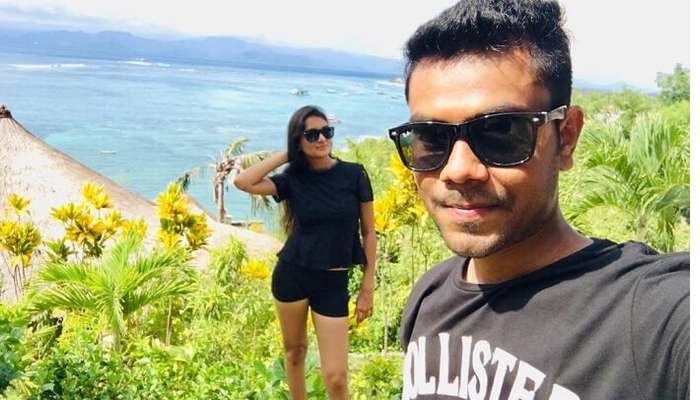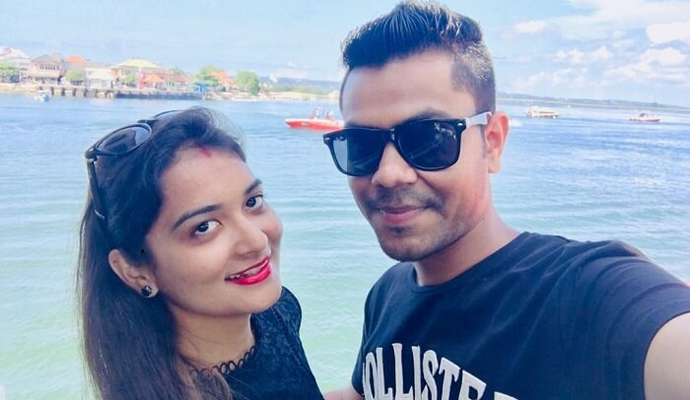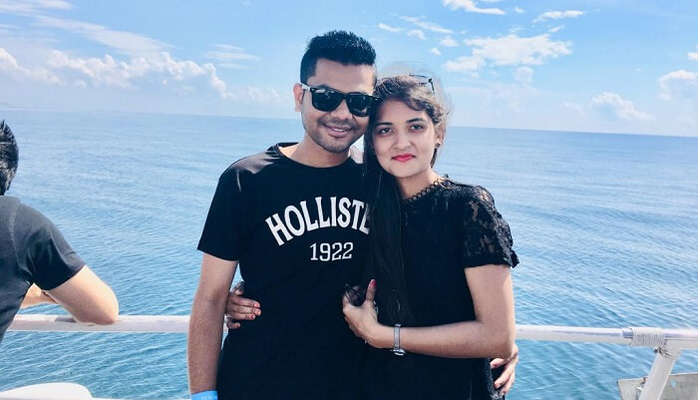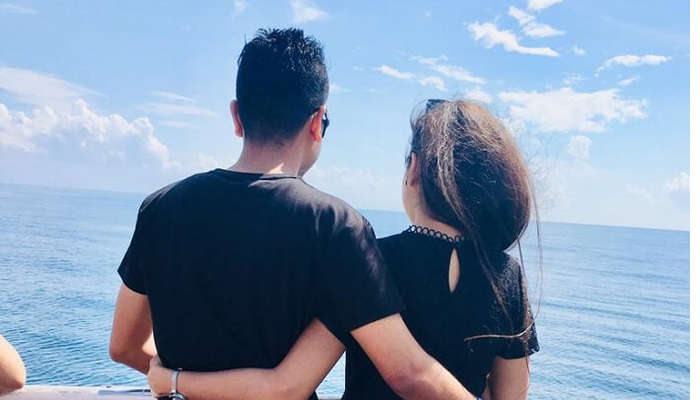 Bali is home to a beautiful island called Nusa Lembongan. Located on the southeast coast of Bali, Lembongan is gaining tourist attractions these days with its electrifying watersport adventures. We heard a lot about this place and headed here to indulge in some water sports activities. Away from the traffic and hawkers sound, this mesmerizing island was a true delight. Snorkeling and scuba divings are the most sport here, giving a glimpse of vibrant tropical fish and coral reefs. We enjoyed this place as the energetic ambiance of this tranquil destination is worth exploring. The cost of activities in Bali is not much and you can enjoy the best here!
2. Divinity Of Tanah Lot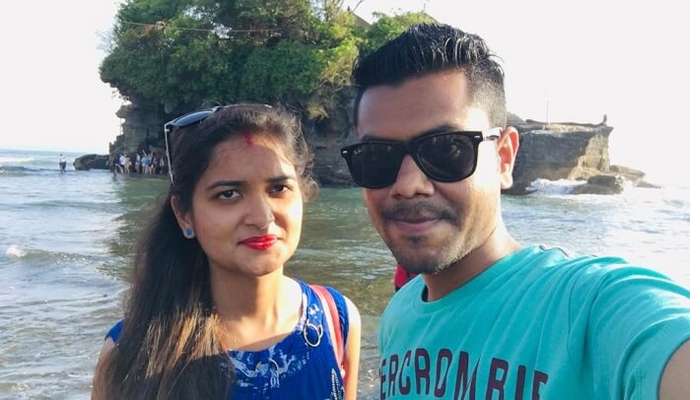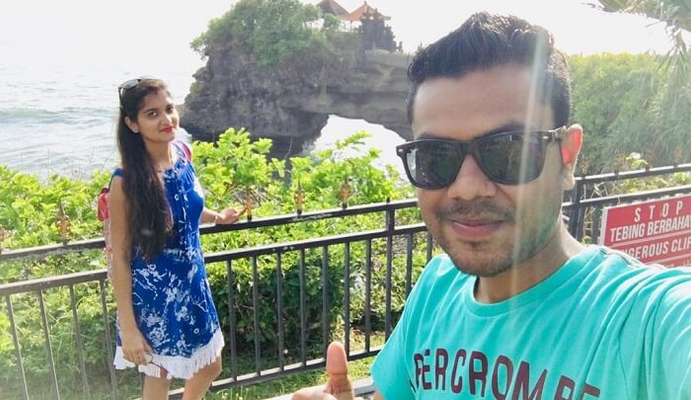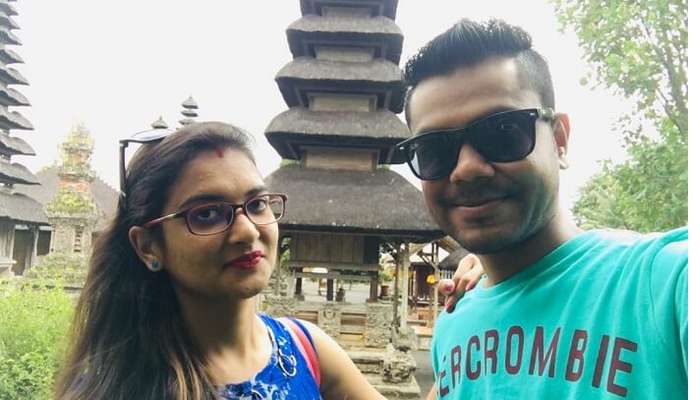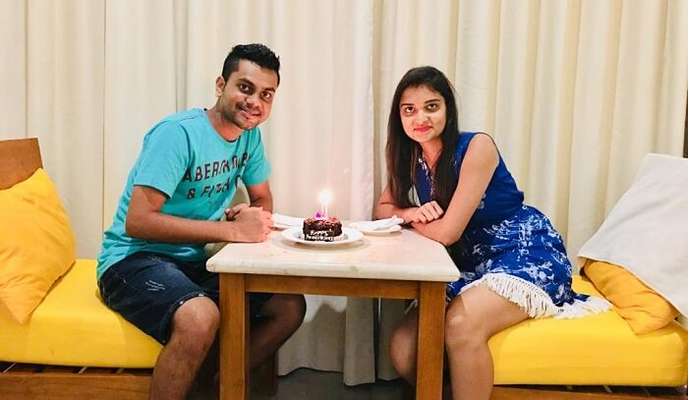 Another awesome experience of our Bali budget trip was the Tanah Lot temple. It is a stunning temple located offshore and exhibiting panoramic views of sunsets. It is an ancient temple known for its unique architecture and mesmerizing beauty. It is located in the Beraban village of the Tabanan regency. Its proximity from Kuta made us plan an excursion to Tanah Lot which surprised us with its mystic ambiance. We spent hours there admiring the beautiful sunset from the temple.
3. Unveiling Pandawa Beach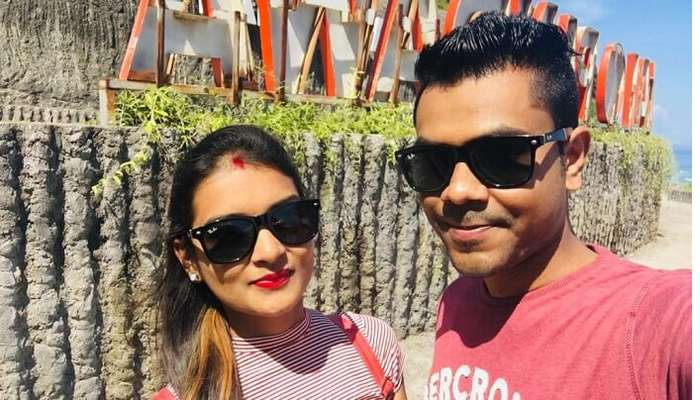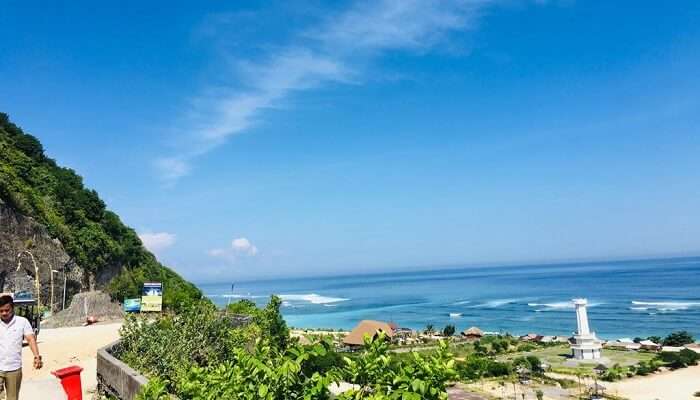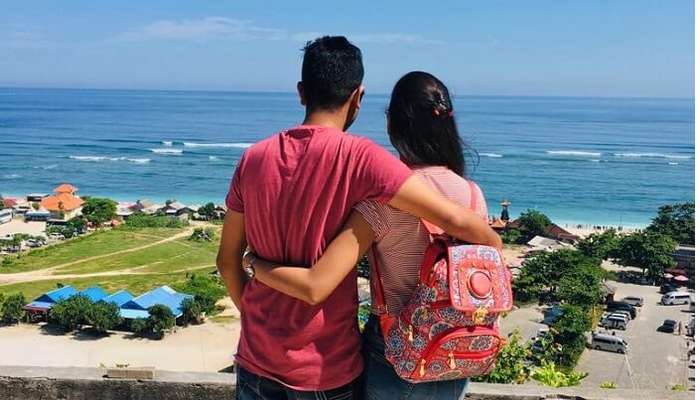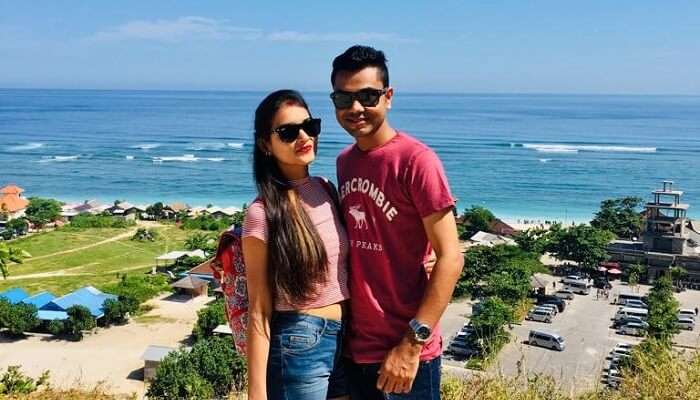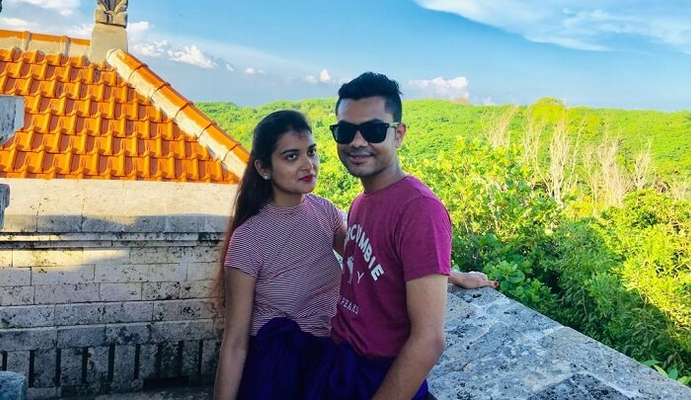 Pandawa beach is amongst the rarely explored beaches in Bali that purveys the most peaceful and reviving environment. We captured the stunning vistas of the Indian Ocean from the Pandawa Beach. The terrain and manmade limestone at Pandawa beach make it one of the most unique beaches in Bali. We reached here and was captured by the impeccable beauty of this beach. We enjoyed the leisurely hours here, reviving ourselves at our own pace.
4. Spirituality At Uluwatu Temple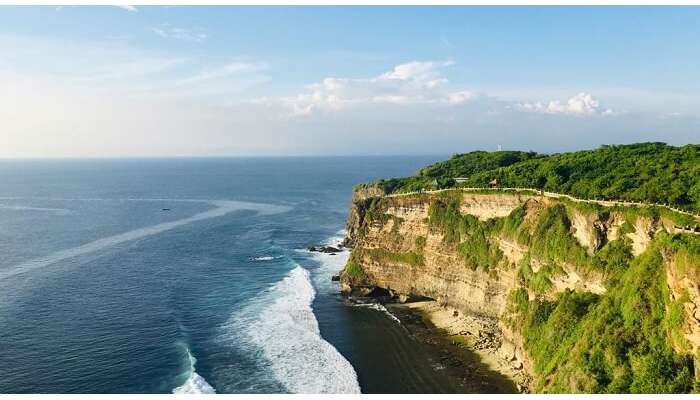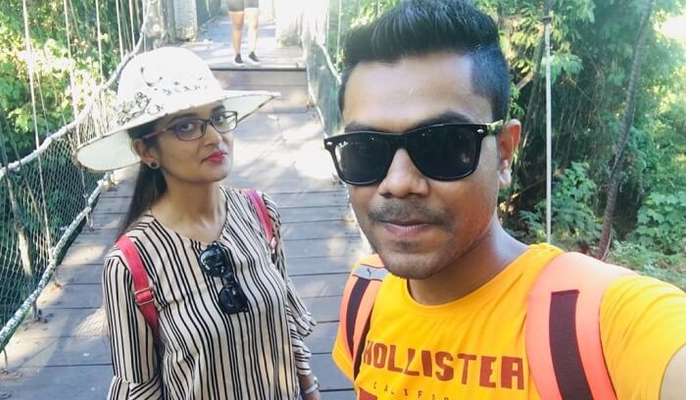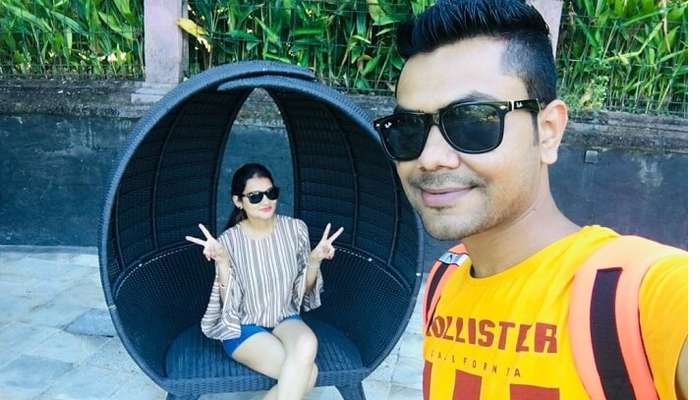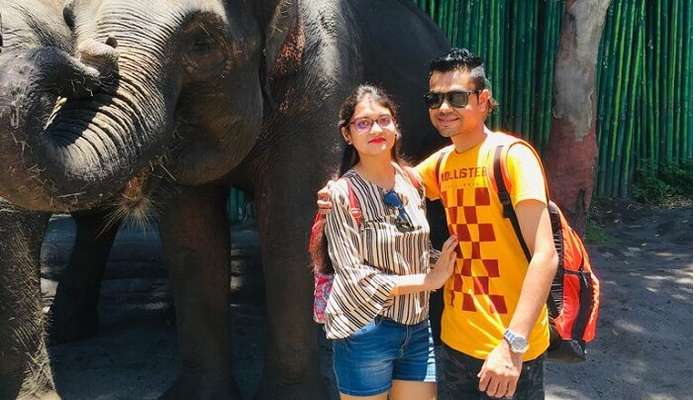 Uluwatu temple enthralled us with its awesome location. This magnificent temple perched on the top of a cliff and is believed to be amongst the 6 key temples of Bali. Its dynamic architecture and the serene ambiance will surely make you fall in love with this spot. We also attended the energetic Kecak dance performances organized at a nearby amphitheater. Uluwatu temple was truly an amazing destination featuring Balinese architecture, traditional gateways, and ancient sculptures.
5. Kintamani Volcano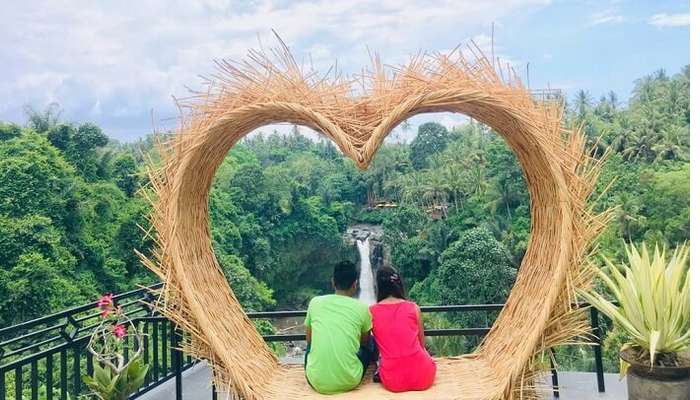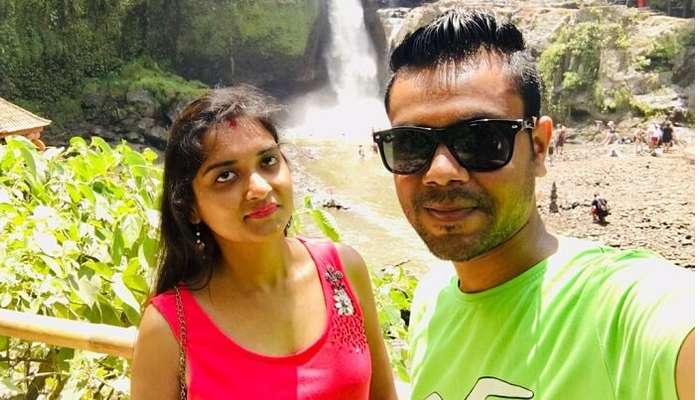 The Kintamani Volcano is locally known as Mount Batur and we planned to visit this beautiful active volcano which is surrounded by Batur caldera lake. We saw numerous trekkers indulging in adventurous excursions here. We were mesmerized by the astounding beauty of this attraction and must say, visiting an active volcano in itself will make you excited. Whatever you expect from this place, but the first glance of Mount Batur will surely leave you enticed.
We stayed at Rani Hotel & Spa in Kuta, Alam Puisi Villa in Ubud and at Coconuts Beach Resort in Nusa Lembongan. These are the Bali best budget hotels and they fit right into our itinerary. Rani hotel was located in the center of Kuta making it easier for us to commute to popular attractions. We were delighted as this property is surrounded by numerous Indian restaurants. Other major attractions were the Kuta beach and Discovery mall.
We were not much happy with Coconut beach resort in Lembongan, however, Alam Puisi Villa was the best stay we could have expected on our honeymoon. The comfortable ambiance, gratifying staff, and delicious food made our stay even more beautiful at Alam Puisi Villa.
We liked eating Indian cuisine at Ganesha, and the Kailash Parbat in Kuta. The restaurant at Alam Puisi Villa was also delicious and an average meal costs around 5,00,000 Indonesian Rupiah.
We had an amazing shopping experience during our Bali budget travel. We headed to Ubud government art and culture center and purchased some really beautiful and exclusive items. We also visited other shopping markets in Ubud, including those around Ubud monkey forest, and Tanah Lot temple.
When traveling to Bali make sure you pack your swimwear and beachwear.
Pack your cotton clothes as they would be best for this temperature
Do not forget to pack your sandals or flip flops.
Sunscreen is a must for Bali especially when you would be spending your whole time outdoors.
Pack your sunglasses to protect your eyes from harsh sun glares.
I would suggest future travelers to google each and every destination before heading to explore it.
Check the budget given along each destination before heading to it as you can save a lot of money this way.
We are quite satisfied with the services offered by TravelTriangle. We were traveling to Bali on a budget and TravelTriangle assured that we get the best experience by paying less. We look forward to traveling with them soon.
Smitesh Bali trip on budget made him have one of the best honeymoon experiences. Plan a trip to Bali with TravelTriangle and get your itinerary customized according to your budget and preferences.
}
div.nav-links a:hover {
background-color: #009688;
color: white;
}